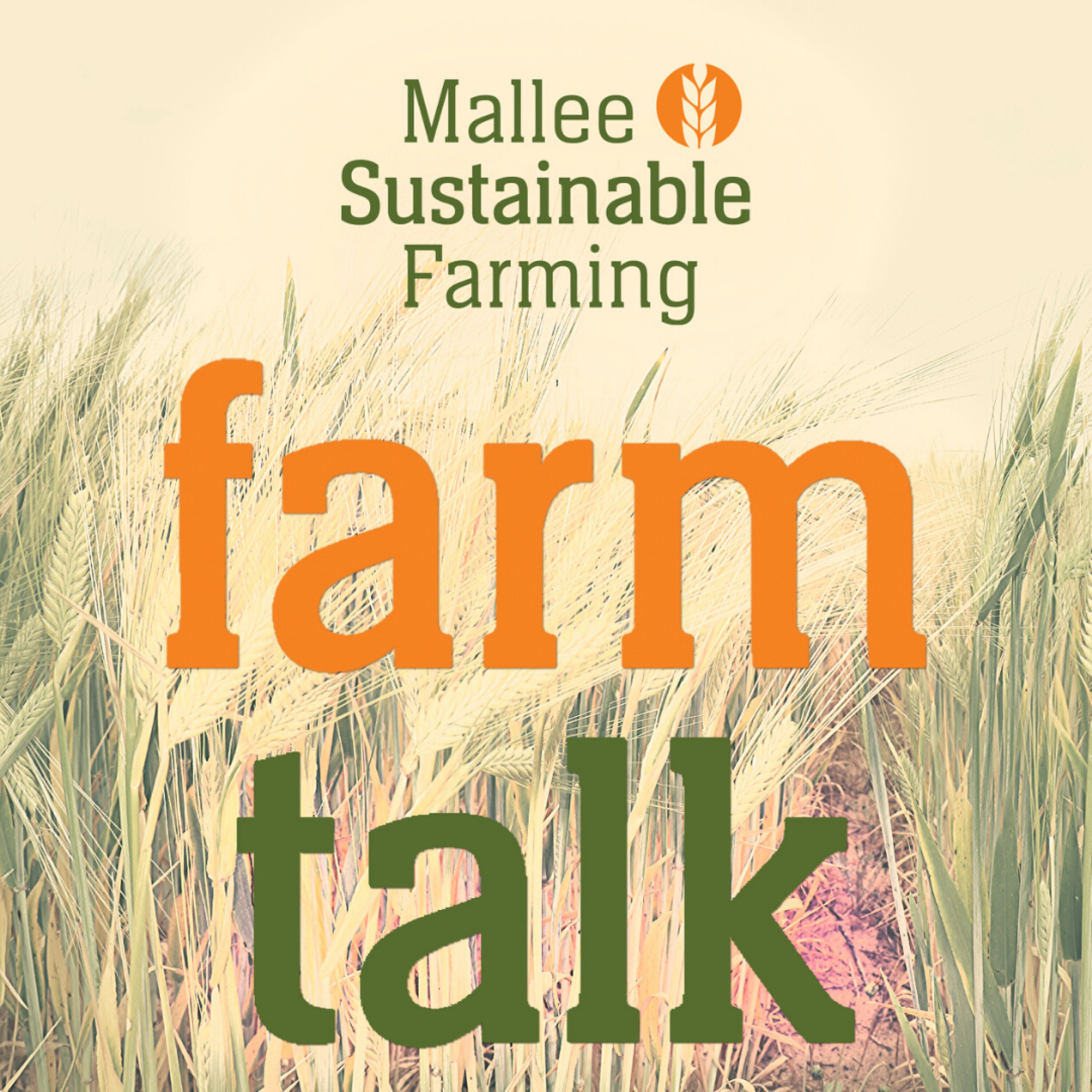 MSF Farm Talk Podcast
MSF's Farm Talk Podcast proudly brings Farmers, Researchers and Ag Industry connections together to chat innovative farming practices to help build a sustainable farming future for our Mallee growers. Mallee Sustainable Farming is a farmer-driven organisation specialising in Research, Development and Extension for NSW, VIC & SA's low-rainfall Mallee region. For more information visit: www.msfp.org.au/podcast
When to apply fungicides in spring
Coming to you from the GRDC Grain legume Production hub site field day at Loxton, we catch up with SARDI Research Scientist and Pulse Pathology Sub Program Leader, Sara Blake. 
Making the right decision about fungicide application in a low rainfall region can be tricky. 
Sara gives us a better understanding of what to consider before making the decision to apply fungicides and making sure the conditions are right to make it worthwhile. 
For more information on PIRSA's Crop Watch, to subscribe or reach out to the Crop Watch team click here
For more information about the GRDC Grain Legume Production project in SA click here
This podcast is brought to you by the GRDC investment "Development and extension to close the economic yield gap and maximise farming systems benefits from grain legume production in South Australia" 
GRDC Project code UOA2105-013RTX
Support the show: https://msfp.org.au/about/membership/
See omnystudio.com/listener for privacy information.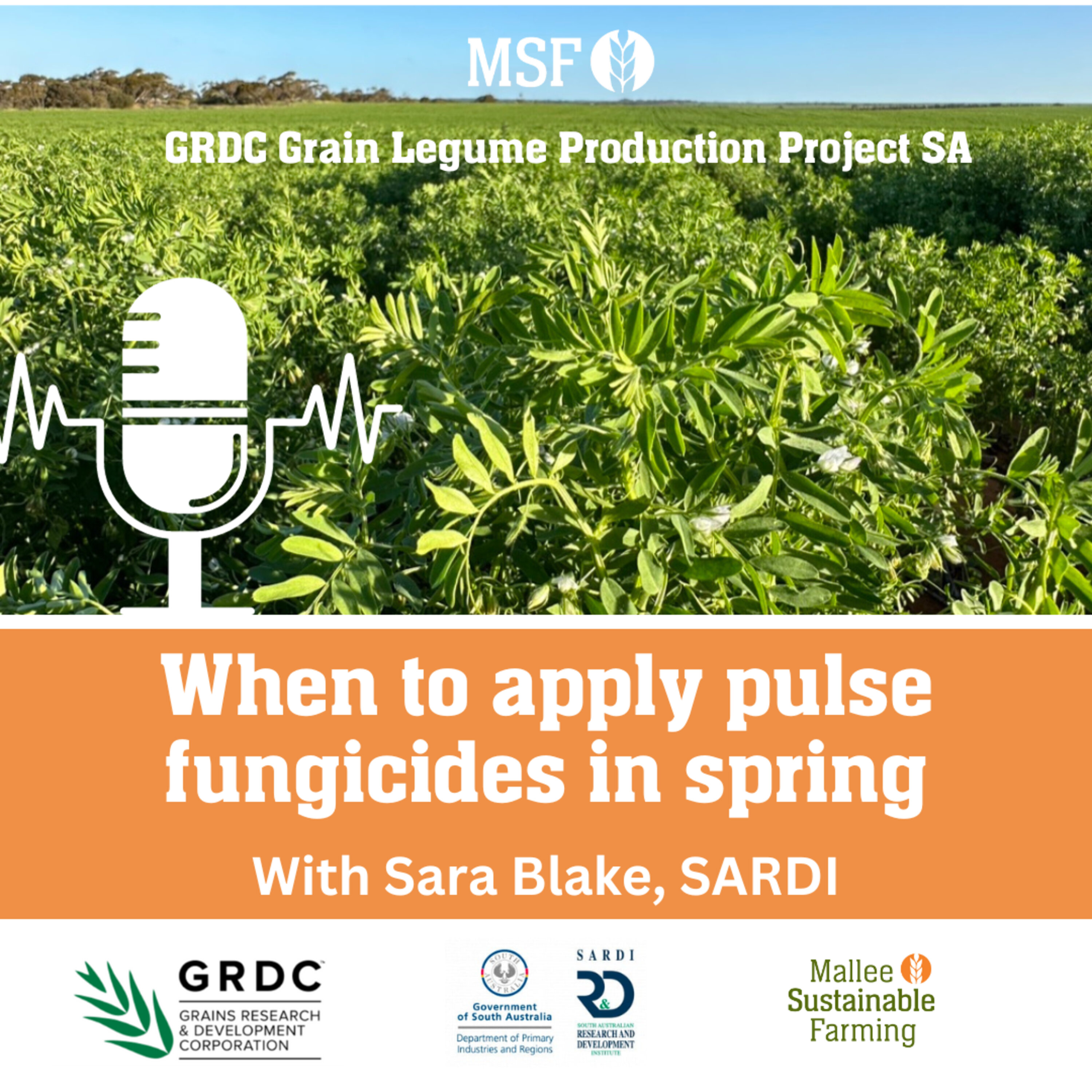 We appreciate and thank all of the amazing organisations who have partnered up with MSF to bring key podcast episodes to life.
MSF warmly welcomes collaboration opportunities with Agribusinesses and organisations to bring informative and relevant information to our Mallee farming audiences.
If you're interested in finding out more information about collaborating with MSF on a Podcast series or Episode, please contact MSF.