MSF Farm Talk Podcast
MSF's Farm Talk Podcast proudly brings Farmers, Researchers and Ag Industry connections together to chat innovative farming practices to help build a sustainable farming future for our Mallee growers. Mallee Sustainable Farming is a farmer-driven organisation specialising in Research, Development and Extension for NSW, VIC & SA's low-rainfall Mallee region. For more information visit: www.msfp.org.au/podcast
Better Frost Decisions June 2022
The Better Frost Decisions Podcast is back for 2022. This is the first podcast of a four part series for this season where we bring you climate updates, keep you informed of important frost work happening in your region and we get out on farm to talk to farmers and advisers on how they manage the impacts of frost. 
In this episode we catch up with Peter Hayman, Principal Scientist with SARDI Climate Applications, Ag Consultant Michael Hind, Bates Agricultural Consulting on the EP and SA Mallee farmers Andrew Thomas from Moorlands, Travis Flight from Nangari and Jock McNeil from Paruna. 
Support the show: https://msfp.org.au/about/membership/
See omnystudio.com/listener for privacy information.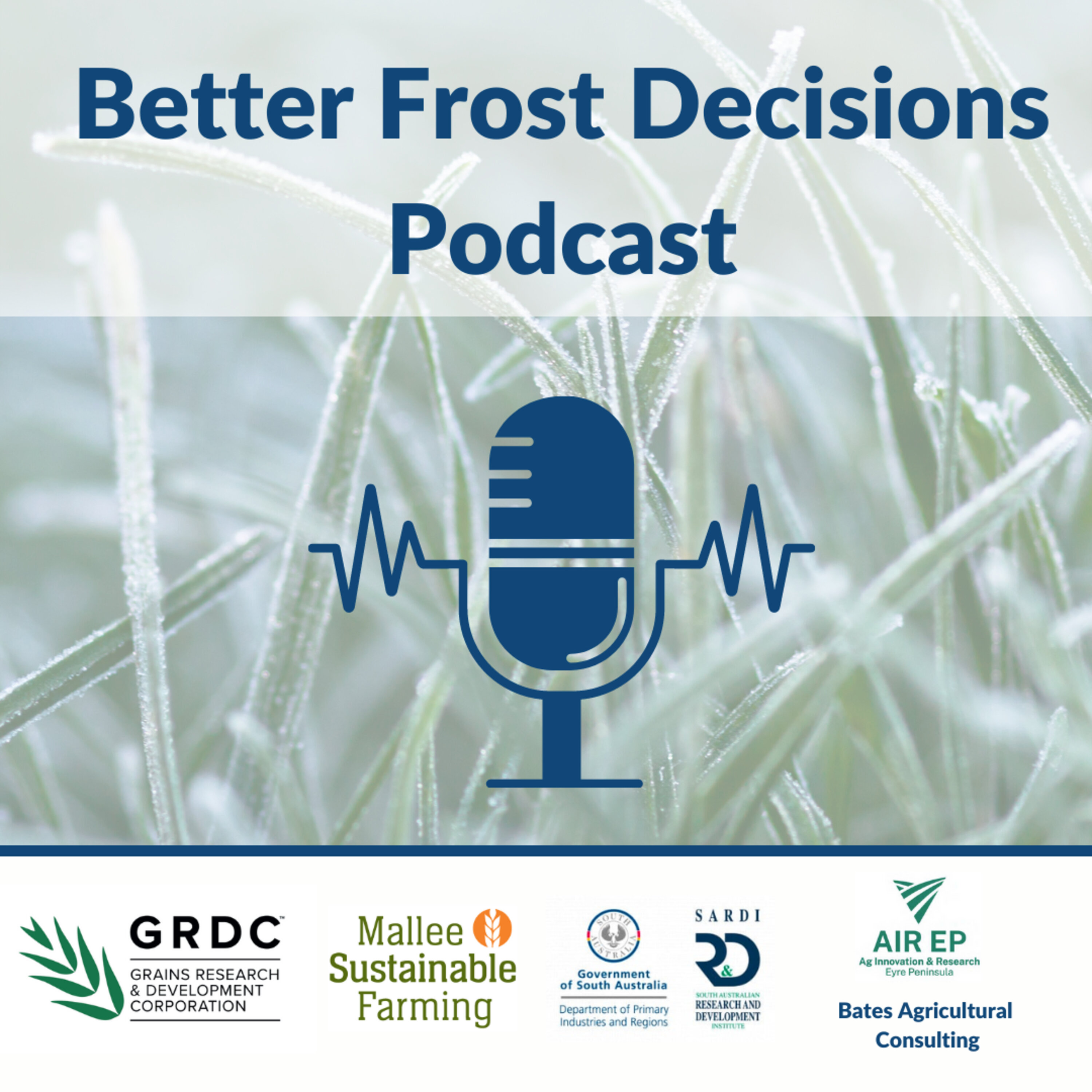 We appreciate and thank all of the amazing organisations who have partnered up with MSF to bring key podcast episodes to life.
MSF warmly welcomes collaboration opportunities with Agribusinesses and organisations to bring informative and relevant information to our Mallee farming audiences.
If you're interested in finding out more information about collaborating with MSF on a Podcast series or Episode, please contact MSF.