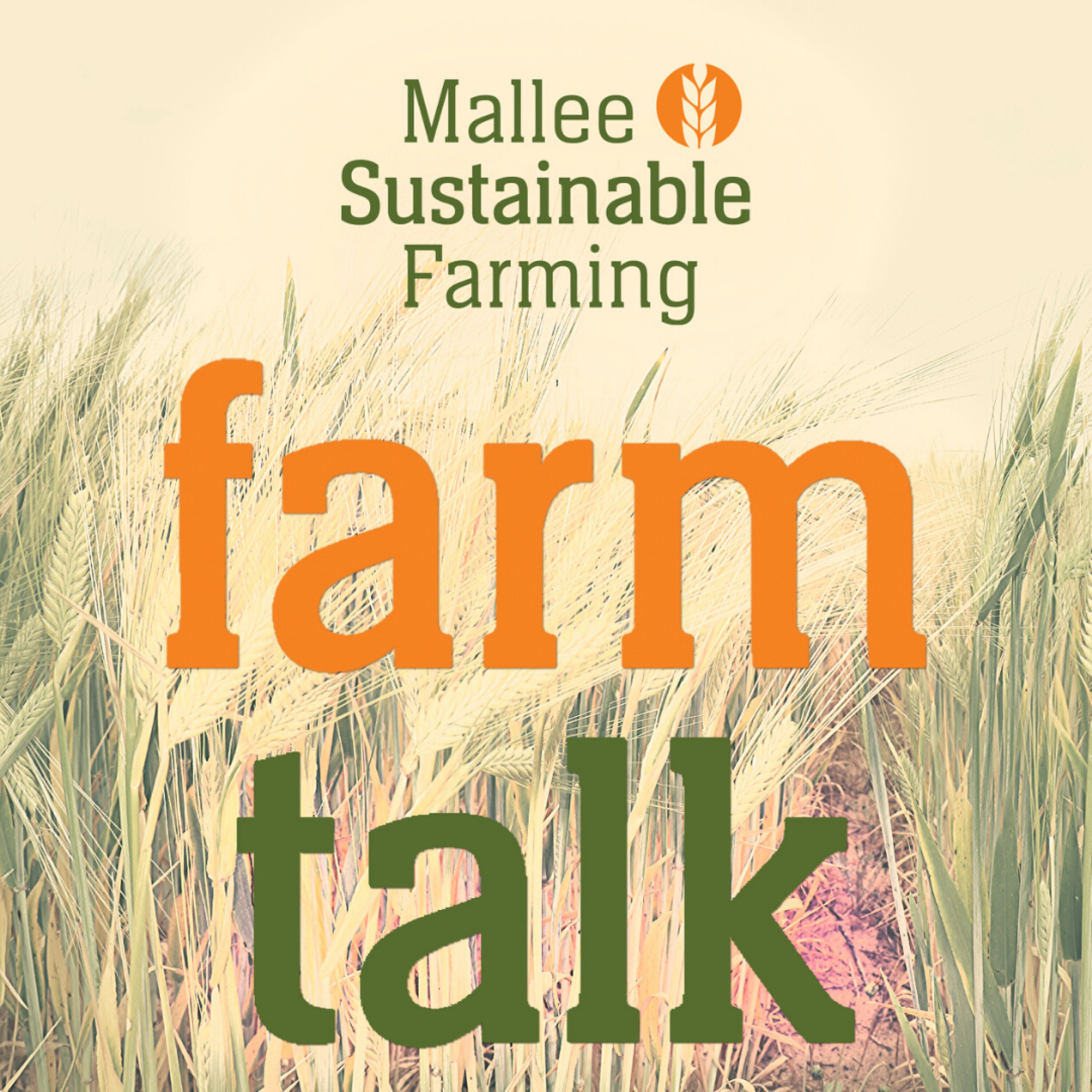 MSF Farm Talk Podcast
MSF's Farm Talk Podcast proudly brings Farmers, Researchers and Ag Industry connections together to chat innovative farming practices to help build a sustainable farming future for our Mallee growers. Mallee Sustainable Farming is a farmer-driven organisation specialising in Research, Development and Extension for NSW, VIC & SA's low-rainfall Mallee region. For more information visit: www.msfp.org.au/podcast
Know your Mallee feed base roadshow catch up.
During the 1st week of farmFEST, MSF hosted three livestock nutrition workshops across the tri-state Mallee, at Balranald, NSW, Murrayville, VIC and Peake, SA. Joining project Manager Nick Paltridge and Extension Officer Kylie Matthewson were Emily King National Extension Manager for  Australian Wool Innovation Limited (AWI), and Hamish Dickson, Ruminant Nutritionist from AgriPartner Consulting. 
After the first two workshops, Hamish and Emily caught up with the MSF team at the Lameroo Hotel.
Hamish explains how he has been working in the Mallee over the past two years with this project to test different feeds, so that farmers can be better placed to understand the energy, protein, fire and mineral content of their feeds. How farmers supplement their feed base with grain, hay and straw was also addressed.  
Emily gives us a quick background on AWI critical investment areas like Life Time Ewe Management, a joint venture with Meat and Livestock Australia on supplementation at weaning and what curly questions she has received on tour so far.
For more info on AWI news: https://www.wool.com/about-awi/media-resources/news/
Info on Life Time Ewe Management: Life time Ewe Management Flier – contact  
Support the show: https://msfp.org.au/about/membership/
See omnystudio.com/listener for privacy information.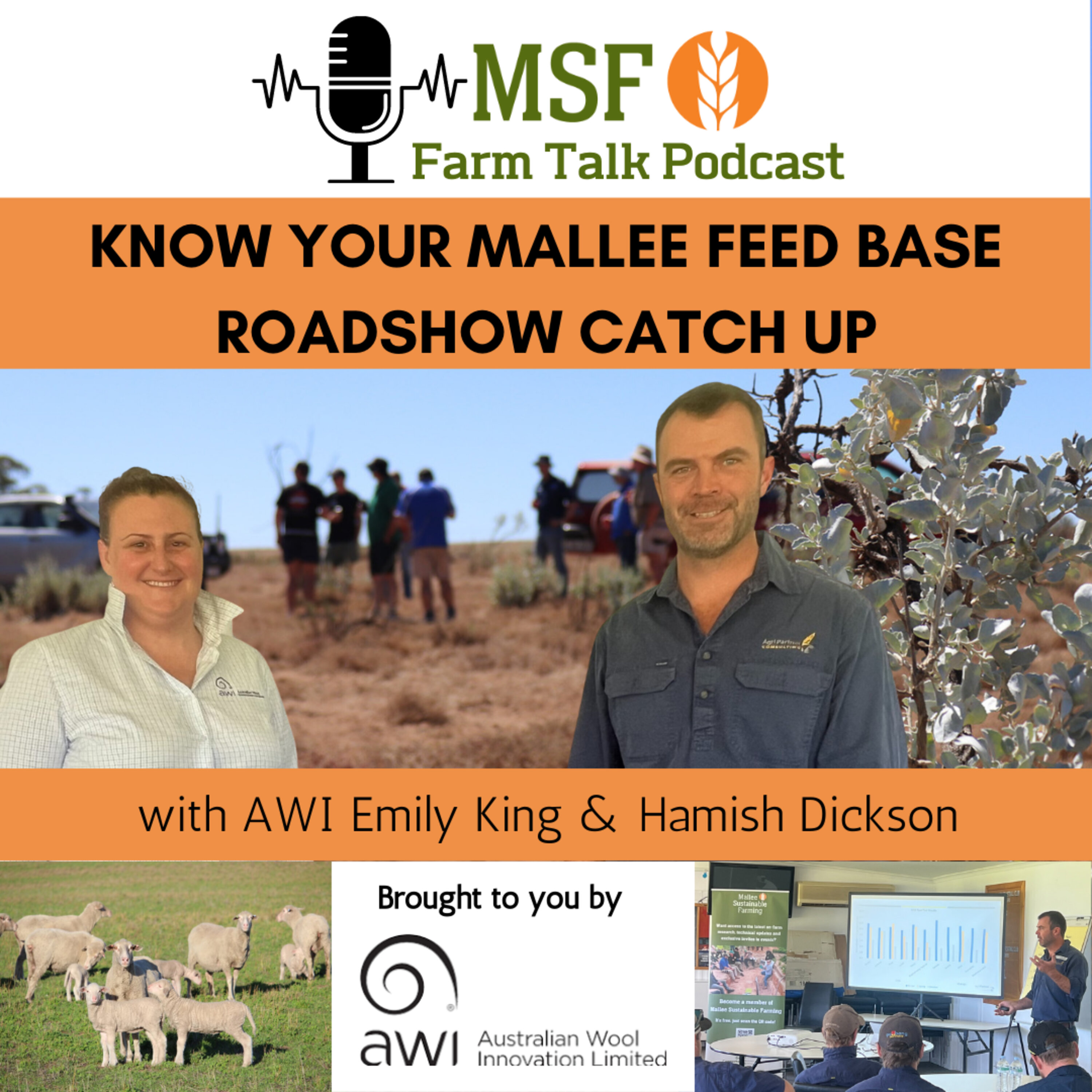 We appreciate and thank all of the amazing organisations who have partnered up with MSF to bring key podcast episodes to life.
MSF warmly welcomes collaboration opportunities with Agribusinesses and organisations to bring informative and relevant information to our Mallee farming audiences.
If you're interested in finding out more information about collaborating with MSF on a Podcast series or Episode, please contact MSF.